Public Consultation
The Government's Strategy for the Development of National and Regional Greenways sets out the process that all projects must follow, before a route is selected and planning consent is sought from An Bord Pleanála.
Four stages of public consultation will be held on the new Galway to Athlone Cycleway to inform the public and discuss the project before it is submitted to An Bord Pleanála.
After each stage of public consultation, a report will be published outlining what feedback was received and how that feedback can be incorporated into the development of the project design. The stages of public consultation for this Cycleway are:
| | | |
| --- | --- | --- |
| 1. | Study Area Public Consultation – | August 2020 |
| 2. | Route Corridor Options Public Consultation - | End 2020 |
| 3. | Preferred Route Corridor Public Consultation - | Mid 2021 |
| 4. | Preferred Route Consultations with individual landowners - | from Mid 2021 |
Public Consultation Number 01 – August 2020
The purpose of this first public consultation is to present the Study Area and hear your feedback on it. We want to hear your views on the following:
The need for the project
Possible routes that you believe should be considered by the project team
Locations, attractions or facilities in your locality that could be attractive to cycleway users, or would benefit from a cycleway
Constraints or barriers to a cycleway in your area
Any concerns or issues you may have
Landowner Engagement
A Working Group has been established to devise a Code of Best Practice for National and Regional Greenways comprising representatives from the DTT&S, TII, Failte Ireland, Sports Ireland, Farming Representatives the IFA, ICMSA and ICSA, Department of Rural and Community Development, Rural Recreational Officer and the four local authorities to inform on how lands will be procured.
For the Galway to Athlone section of the cycle route there will be more reliance on privately owned lands than for the previous sections already completed, mainly on publicly owned lands alongside the Royal Canal and disused railway lines.
A Code of Best Practice and Guide to Process for National and Regional Greenway Projects is therefore being finalised to guide the process for procuring land for the Cycleway.
A series of public consultations were held between the 10th and 14th August. Maps of the study area were on display. No route corridors were proposed at this stage.
There were both virtual and physical displays of the project as follows:
Public Consultation Venues

Dates

Times

Shamrock Lodge Hotel,

Clonown Road, Athlone N37 CK73

Mon 10th August 2020

11am to 8pm

Shearwater Hotel,

Townparks, Ballinasloe H53 F5P9

Tue 11th August 2020

11am to 8pm

Raheen Woods Hotel,

Raheen, Athenry H65 E443

Wed 12th August 2020

11am to 8pm

Loughrea Hotel,

Athenry Road, Loughrea H62 Y189

Thurs 13th August 2020

11am to 8pm

Maldron Hotel,

Carrowmoneash, Oranmore H91 K7FA

Fri 14th August 2020

11am to 8pm
Information on the project was also available at public displays at the following local authority offices between the 17th and 21st August.
Public Display Venues

Dates

Times

Áras an Contae,

Prospect Hill, Galway H91 H6KX

17th - 21st August

10am - 4pm

Ballinasloe Area Office,

Ballinasloe, Co. Galway H53 A7K7

17th - 21st August

10am - 1pm

2pm - 4pm

Árus and Chontae, Roscommon,

Co. Roscommon, F42 VR98

17th - 21st August

10am - 1pm

2pm - 4pm
The displays are also available in our Virtual Public Consultation Room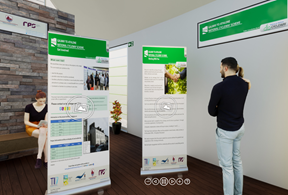 The Project team are also available to meet, by appointment at the Project Office in Ballinasloe.
You can contact us for an appointment, or make submissions or observations here